Alternative Energy Resources of Uzbekistan and Possibilities of Their Effective Use
Keywords:
Alternative energy sources, solar energy, wind energy, hydropower resources, waste-free energy production technologies
Abstract
This article provides information on the need to use alternative energy sources, which are environmentally friendly natural energy resources. The results of the study on the potential of alternative energy resources of Uzbekistan, the possibilities of their effective use and the large-scale reforms carried out in this regard are also presented
Downloads
Download data is not yet available.
References
Decision of the President of the Republic of Uzbekistan. (2017). On the program of measures for the further development of renewable energy in 2017-2021, increasing energy efficiency in sectors of the economy and the social sphere. Tashkent, 2017., May 26, PQ-3012-son. https://lex.uz/docs/-3221894
Decision of the Cabinet of Ministers of the Republic Of Uzbekistan. (2022). On comprehensive socio-economic development of the territories of the Namangan region in 2022-2026 and additional measures to further improve the standard of living of the population. Tashken, April 25, No. 211. https://lex.uz/uz/docs/-5984308.
Avezova, N., Khaitmukhamedov, A., Vokhidov, A. (2017). Uzbekistan renewable energy short overview: programs and prospects. International Journal of Energy and Smart Grid, 2 (2), 43-46.
Badalov, A.S., Zenkova, V.A., Uralov, B.R., Shaazizov, F.Sh. (2009). Hydroelectric power plants (guide book). Tashkent, pp. 124.
Global Solar Atlas. (2022). www.globalsolaratlas.info https://globalsolaratlas.info/download/uzbekistan
Majidov, T.Sh. (2014). Non-traditional and renewable energy resources. Tashkent: Voris nashriyat, pp. 168.
Statistical Data collection of Regional Hydrometeorological Department of Namangan. (2022). Namangan.
Safarov, A.B., Nematov, Sh.N. (2022). Prospects for the use of wind energy on the territory of Uzbekistan. https://elib.buxdu.uz/index.php/pages/joomla/129-o-zbekiston-hududida-shamol-energiyasidan-foydalanish-istiqbollari
Toshpo'latov N.T., Qodirov D.B. (2020). Renewable energy sources (guide book). Tashkent, pp. 170.
Zakhidov, R.A., Kremkov, M.V. (2015). The wind power potential of Uzbekistan. Applied Solar Energy, 51 (4), 336–337.
National Encyclopedia of Uzbekistan. (2001). Tashkent, No. 2, pp.704.
Imomov, Sh.Zh. et al. (2013). Alternative fuel based on organics. Tashkent: "Fan", pp. 260.
www.alternativenergy.ru. (2022). Big Solar Furnace of Uzbekistan. https://alternativenergy.ru/solnechnaya-energetika/840-bolshaya-solnechnaya-pech-uzbekistana.html
www.cleandex.ru. (2010). The first wind power plant is being built in Uzbekistan. http://www.cleandex.ru/news/2010/08/02/the_first_wind_power_plant_is_being_built_in_uzbekistan
www.daryo.uz. (2022). A large solar photovoltaic plant with a capacity of 100 megawatts was launched in Samarkand. https://daryo.uz/2022/05/24/samarqandda-quvvati-100-megavattga-teng-yirik-quyosh-fotoelektr-stansiyasi-ishga-tushirildi/Internet
www.gazeta.uz. (2017). A solar photovoltaic plant with a capacity of 100 MWt is being launched in Karmana. https://www.gazeta.uz/oz/2021/08/27/karmana/
www.kun.uz. (2017). By 2025, the share of renewable energy sources will be increased to 19.7 percent. https://kun.uz/uz/75443998?q=%2F75443998
www.kun.uz. (2019). Germany is moving from NPP and TPP to "alternative energy": What is the reason? https://kun.uz/uz/news/2019/07/19/germaniya-aes-va-iesdan-muqobil-energetikaga-otmoqda-buning-sababi-nima.
www.kun.uz. (2017). Will a single hydropower sector be created in Uzbekistan? https://kun.uz/uz/42686834
www.kun.uz. (2021). In Uzbekistan, it is planned to increase the volume of wind power to 5,000 MW/hour. https://kun.uz/uz/news/2021/11/13/ozbekistonda-shamol-energetikasi-hajmini-5-000-mvtgacha-yetkazish-rejalashtirilmoqda.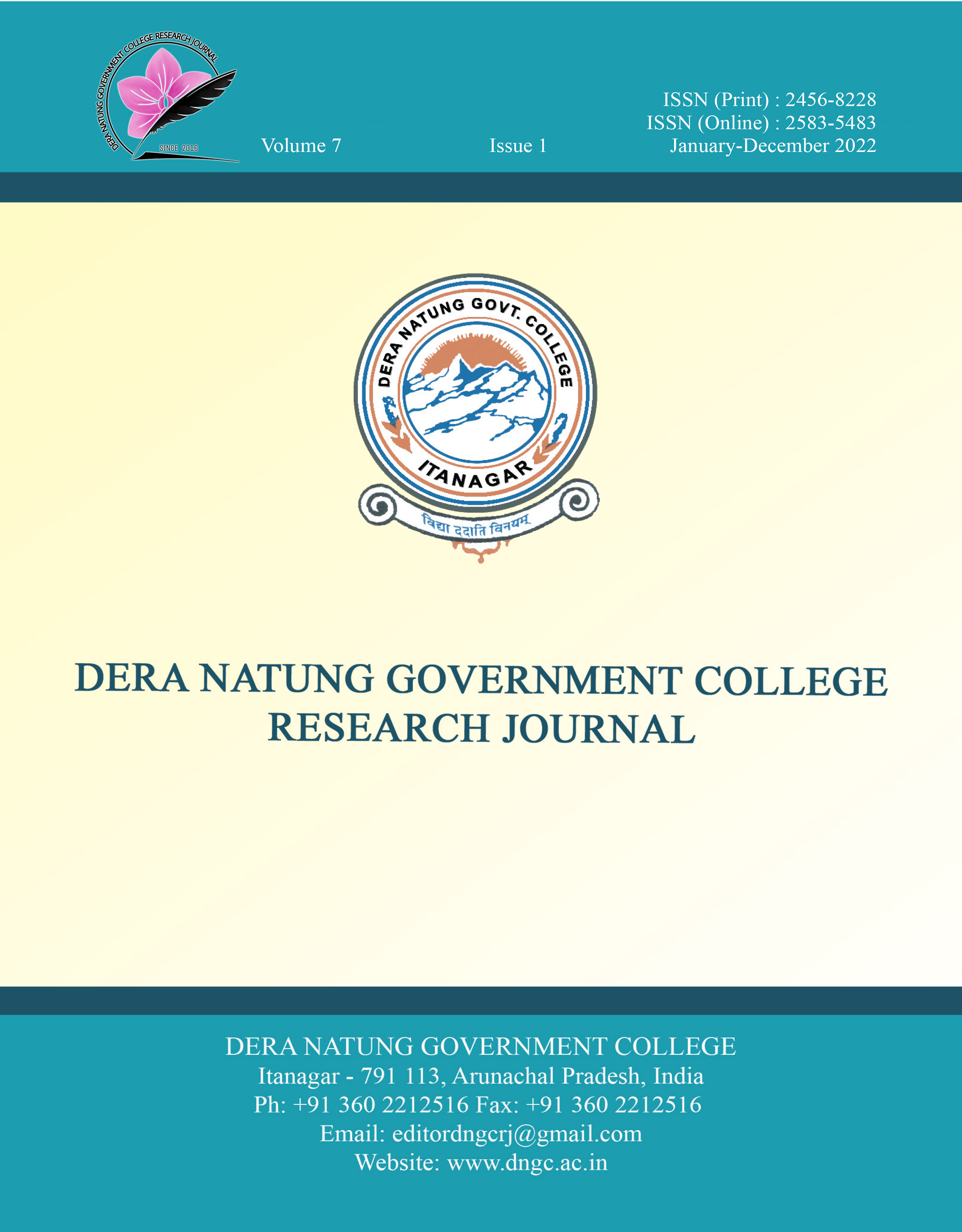 Downloads
How to Cite
Rustamjonovich Koriyev, M., & Abdujabborov, A. A. ugli. (2022). Alternative Energy Resources of Uzbekistan and Possibilities of Their Effective Use. Dera Natung Government College Research Journal, 7(1), 20–31. https://doi.org/10.56405/dngcrj.2022.07.01.03
License
Dera Natung Government College Research Journal retains the copyright of the article and its contents. The authors are expected to obtain permission from the journal if they choose to reuse the article under Creative Commons Attribution 4.0 International License (CC BY 4.0). Upon having received the journal's permission, this open license would allow the authors for reuse or adaptation as long as their original article is properly and adequately cited.